If you know someone who is an avid tea lover and you want to get them the perfect gift but you're not sure what, then you've come to the right place.
Whether you're looking for a holiday or birthday gift, we've compiled a long list of the best gift ideas for tea lovers.
Between tea accessories, premium loose leaf, teapots, or novelty infusers, you're bound to find at least one item on this list that will make a perfect gift for that special someone (or yourself – there's no judgment here).
The below gift guide for tea lovers has links to Amazon for more information.
Happy brewing!
Electric Kettles with Temperature Control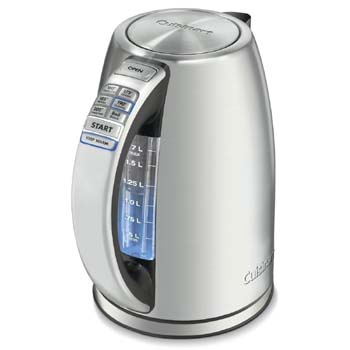 In order to brew a great cup of tea, an electric kettle will really help to accomplish the job. The kettles where you can set the temperature are the best kind; you have the ability to adjust the temperature based on the type of tea you're brewing, such as the Cuisinart Electric Kettle. It has six preset temperatures which allow for brewing tea at the right temperatures: delicate, green, white, oolong, French press coffee, or black/boil.
Some of the best electric kettles with temperature control are:
You can view a list of all electric kettles with temperature control here.  Continue Reading